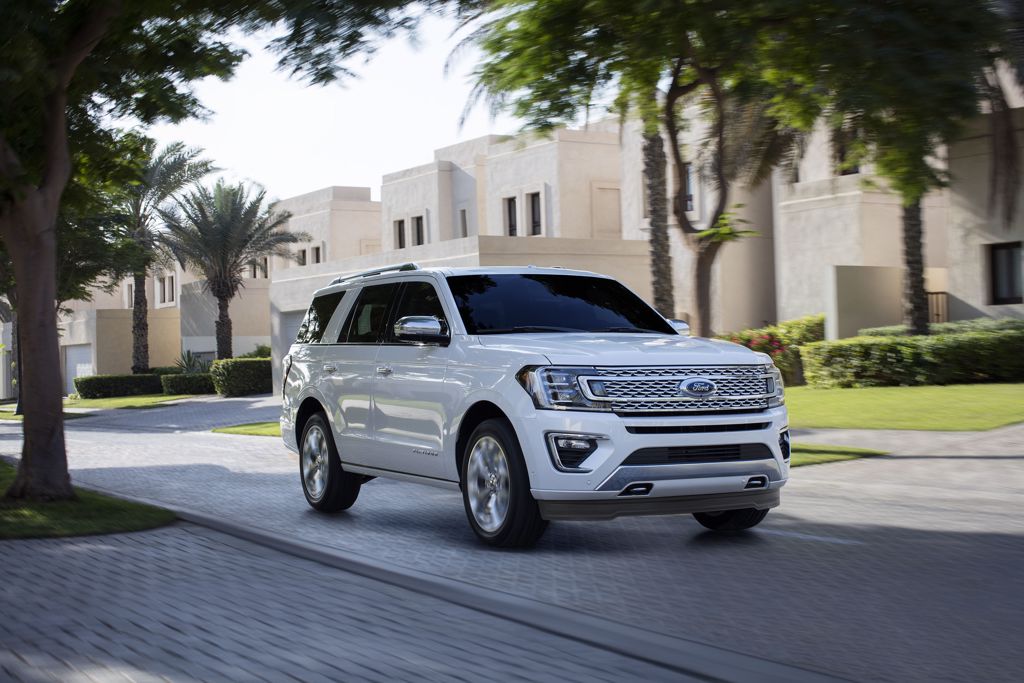 Maintenance checks
Have your vehicle serviced regularly to help maintain its roadworthiness and resale value. There is a large network of Ford Authorised Parts outlets and Service centres to help you to keep your Ford vehicle in good health, always.
In addition to regular servicing, we recommend that you carry out the following additional checks for your vehicles.
Check your Owner's Manual for other monthly maintenance tasks that may be specific to your vehicle.
Daily checks.
Exterior lamps

Interior lamps

Warning lamps and indicators

Monthly checks.
Engine coolant level & Engine oil

Engine Oil: No other maintenance item is so important for extending the vehicle's life and reducing repair costs. Engine Oil - Your vehicle's Life Blood.

Check and top up power steering fluid & brake fluid

Air conditioning system

Horn

Tightness of the wheel nuts

Check exterior radiator tank seals

Check the rubber seals on the radiator for a proper fit. Make sure the engine is cold. Never touch a hot or steaming radiator.

Tyre condition: Look for damage or uneven wear on your tyres. If you find any signs, show your tyre specialist. Also, make sure that the tyre pressure is set to the manufacturer's recommended level.

BATTERY CHECK UP

How do you know when to replace your vehicle's battery?
The battery life varies according to the geographical conditions and individual driving habits. Replacement intervals may therefore vary from case to case. However you can monitor your vehicle for signs that your battery may be about to fail. The most common warning signs are as follows.
Your starter motor is slow to start

Your battery light stays illuminated while your engine is running

Your battery loses power fast in cold or extended starts

Your headlights dim when the engine idles

The charge indicator on the top of your maintenance-free battery shows yellow or black

CAUTION
Switch the ignition OFF before touching or attempting adjustment of any kind.

When carrying out maintenance checks, make sure that filler caps are fitted properly.

Do not remove the filler cap when the engine is running.

Do not apply polish to the windscreen or rear window. This could cause the wipers to become noisy and they may not clear the window properly.

Accessories
Wish to enjoy the most out of your Ford? Then Ford Custom Accessories are perfect applications to fulfil your wish.

With Ford Custom Accessories, you can personalise your vehicle the way you want, to match your requirement, while maintaining the long-term value and appeal of your vehicle.

Speak to Ford trained and certified staff for your all queries.
Arabian Car Marketing Co. LLC
P.O. Box 1305, Ruwi
Postal Code 112
Sultanate of Oman.
e-mail:
[email protected]
www.fordoman.com
Tel. 24579746 / 24579747.
Working hours:
Saturday to Thursday: 8.00 AM to 1.00 PM & 2.00 PM to 6.00 PM
Friday Holiday.
Ford Parts Branches

SL. No

Branches
Telephone
Alternate
1
Al Kamil

25557609

-
2
Al Mawaleh

24550245

-
3
Barka

26887635

-
4
BB Ali

25553866

-
5
Bhala

25420407

-
6
Bidaya

26803981

-
7
Buraimi

25660327

-
8
Dibba

26839050

-
9
Fahud

24384196

-
10
Fahud

24385210

-
11
Ibra

25571117

-
12
Ibri

25687160

-
13
Izki

25341348

-
14
Khasab

26730539

-
15
Marmul

24386171

-
16
Nizwa

25411330

-
17
Quiyat

24845202

-
18
Rustaq

26879572

-
19
Salalah

23210235

-
20
Seeb

24460693

-
21
Sinaw

25524668

-
22
Sohar

26858650

-
23
Sumail

25350499

-
24
Sur

25542375

-
25
Thumrait

23279444

-
26
Wadi Kabir

24816898

-
27
Wattayah

24579746

24579747

Motorcraft Parts
Designed, engineered and recommended by Ford Motor Company. The name says quality, dependability and performance. Motorcraft® parts are the preferred choice of Ford Motor Company. From motor oil to transmission assemblies and everything in between, Motorcraft® parts provide exceptional quality and fit. You expect the best, and with Motorcraft®, you get the best.
The right part for the job. Motorcraft® parts are designed specifically for Ford, Lincoln and Mercury vehicles and have undergone extensive laboratory and on-the-road testing. They're built to maximize the performance of Ford, Lincoln and Mercury vehicles. And the comprehensive product line provides unmatched coverage. Whatever part you need for the job, Motorcraft® has it.
Download our brochure by clicking here.
Find our Top Reasons to buy Motorcraft® Parts by clicking here.