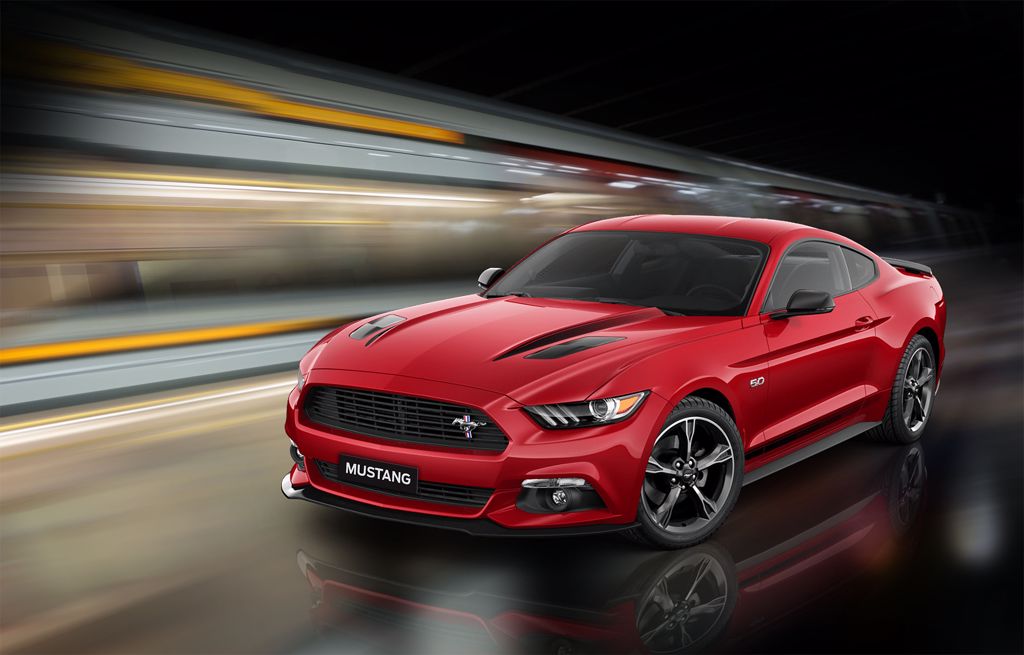 Ford Mustang Honoured With Top Quality Impact Award
Ford Mustang is one of the most iconic muscle car brands in the world. This model has defied time to remain one of the oldest production models to date, thanks to its ever increasing fan base.
Recently the Ford Mustang won accolades from customers for delivering a positive ownership experience and high vehicle quality, earning Top Quality Impact award from Strategic Vision. The award is based on survey responses from more than 39,000 owners of new 2016 model year vehicles after the first 90 days of ownership.
Ford Mustang – which became the world's best-selling sports coupe in its first year of global availability – won in the standard convertible segment based on high scores for image, interior design, and power and pick-up.
Strategic Vision is a research-based consultancy that helps companies understand human behaviour and decision-making patterns. The firm has a respected position in the automotive market with over twenty years of New Vehicle Experience Study (NVES) data. Strategic Vision has developed the most comprehensive, integrated and actionable data-set on new vehicle owners available in the auto industry.
Loaded with innovative technologies and delivering high levels of performance and style, the all-new Mustang is the next chapter in the life of one of the world's most iconic cars. The way Mustang looks, drives and sounds is key to the visceral experience that makes drivers just want to get in the driver's seat and hit the road. The Mustang is the first car to offer four, eight-cylinder engines that each produces 421 PS. With more powertrain options to choose from, there is a Mustang to fit any lifestyle. The upgraded 5.0-liter V8 is joined by an all-new 2.3-liter EcoBoost® engine that brings state-of-the-art technology to Mustang.
Mustang GT continues with the latest edition of the throaty 5.0-liter V8, now featuring an upgraded valvetrain and cylinder heads that help boost output to 421 PS and 530 Nm of torque. Drivers will appreciate smoother shifts from the updated manual gearbox, while a reworked automatic transmission features new steering wheel-mounted shift paddles for drivers who want the choice between convenience and control.
The clean-sheet design of both Mustang fastback and convertible evokes the essential character of the brand, retaining key design elements – including the long sculpted hood and short rear deck – with contemporary execution. Design and performance are two of the essential attributes that have made Mustang appeal to millions of fans for five decades. Mustang features all-new front and rear suspension systems. At the front, a new perimeter subframe helps to stiffen the structure while reducing mass, providing a better foundation for more predictable wheel control that benefits handling, steering and ride.
At the rear is an all-new integral-link independent rear suspension. The geometry, springs, dampers and bushings all have been specifically modified and tuned for this high-performance application. New aluminium rear knuckles help reduce unsprung mass for improved ride and handling.
The feeling of freedom and confidence Mustang instills in its drivers is amplified when they can take control of how the car behaves. On a twisty back road or a weekend track day, the driver can tap the toggle switches on the console to quickly adjust steering effort, engine response, and transmission and electronic stability control settings using the available Selectable Drive Modes to create the perfect Mustang at any time.
The advanced new Ford-developed stability control system is tuned to maximize Mustang's dynamic capabilities. When the time comes to turn up the wick at the track, Mustang GT includes standard launch control on manual-transmission models that enables drivers to achieve smooth, consistent starts every time.
When it's time to back off and relax for the drive home, available advanced driver-assist features including Blind Spot Information System (BLIS®) with cross-traffic alert and adaptive cruise control can help ease the load, while SYNC AppLink™ lets drivers control their smartphone apps to listen to their favourite form of entertainment.
The Mustang features a significant amount of innovative technologies providing drivers with enhanced information, control and connectivity when they want it. From Intelligent Access with push-button start to SYNC® and MyKey® in every Mustang built, plus standard Track Apps™, MyColor® gauges and a new Shaker Pro Audio System, drivers will be able to customize their time behind the wheel.
Ford vehicles are known the world over for their exceptional safety, luxury and unsurpassed technological superiority. Ford ploughs in millions of dollars into R&D each year to ensure that every Ford offers maximum safety and motoring pleasure for its customers.
In Oman, Ford vehicles are brought to you by Arabian Car Marketing Co. LLC.
Like our page on Facebook
Follow us on Instagram
Subscribe to our Youtube Channel
Latest News