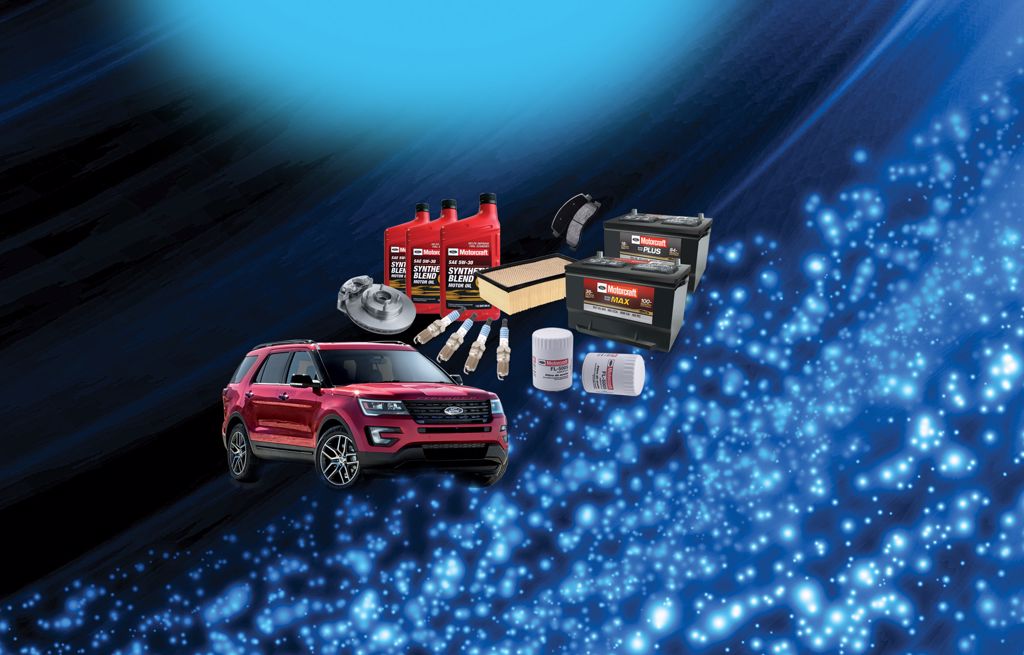 Ford Genuine Parts – 100% Trusted Companion for Your Ford
Every Ford is engineered to offer exceptional ownership experiences to its customers. Right from attention-grabbing looks to pulsating performance to world-class safety features, every Ford is a thorough joy to own.
To keep your Ford healthy and stress-free, it is vital that Ford Genuine Parts become the preferred choice whenever your Ford requires a part replacement. There are many reasons Ford Genuine Parts are the only ones recommended by Ford Motor Company, beginning with 100 years of experience building parts.
Nothing beats an original. A part that fits properly and is designed for your vehicle will not only help it perform better, it's designed to last longer as well, helping you save money over time. When compared, non-genuine parts can offer you momentary happiness helping you believe that you have made wise savings. But this happiness is short-lived due to the dangers non-genuine parts pose to your ownership experiences.
Ford Motor Company Genuine Parts, are excellent choices when it comes to performance, longevity and value. Just as the people who work on your vehicle should be qualified and trained to work on your vehicle, the parts used to repair your vehicle should be designed, engineered and recommended specifically for your vehicle. Manufactured to strict specifications, they have undergone extensive laboratory and on-the-road testing. They offer immense confidence as compared to non-genuine spare parts. Enhanced driving pleasure, increased vehicle efficiency and miles and miles of trouble-free journeys are some of the benefits of using Ford Genuine Parts.
To know more about Ford Genuine Spare Parts, please visit any of the authorized Ford Genuine Parts outlets spread all over Oman. You are invited to speak to a Ford Genuine Parts Advisor on 24579747.
In Oman, Ford vehicles are brought to you by Arabian Car Marketing Co. LLC.
Like our page on Facebook
Follow us on Instagram
Subscribe to our Youtube Channel
Latest News