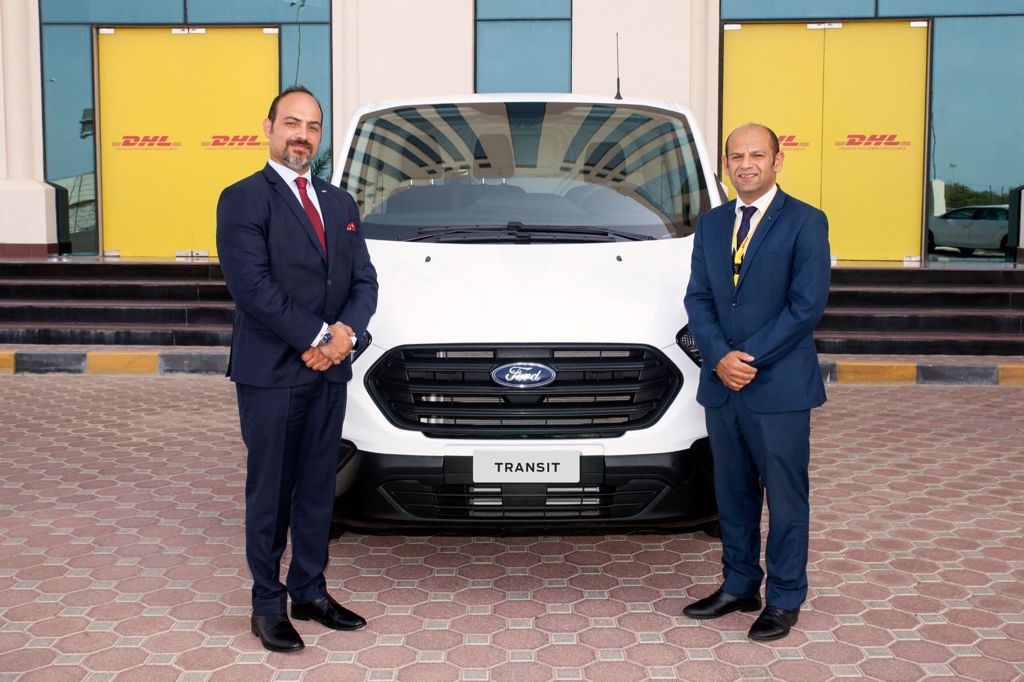 Ford to Deliver the Goods for DHL in Oman
Ford Transit has again proved
Ford Transit has again proved the most popular choice when it comes to commercial vehicle customer needs in the Middle East, with recent agreement to supply DHL Oman with close to 84 per cent of its entire fleet.
With delivery of 36 Transit vans by year-end, Ford will make up the lion's share of DHL's fleet in Oman, covering a geographic region as far-reaching as it is varied, from the fort and port town of Sohar in the north, to the former capital of Salalah in the south, and everywhere in between.
"The Ford Transit is compatible with our company's goal of sustainability," said Moustafa Osman, country manager, DHL Oman. "Excellent fuel efficiency and impressive safety features make the Transit van ideal for our couriers who often have to cover a great number of kilometres."
Sharing thoughts on the development, a spokesperson for Arabian Car Marketing Company LLC (ACM), Ford's dealer partner in Oman, said: "We are delighted that DHL has chosen Ford Transit to lead its delivery fleet, and we are confident that this tough and reliable cargo van will offer support to the courier company's ever-demanding delivery operations."
"ACM continues to work hand-in-hand with Ford Motor Company, catering to the needs of our valued customers in Oman with a world-class range of vehicles", the spokesperson continued. "This along with ACM's 'Customer Centric Approach' and ongoing efforts in sales and after-sales services across the nation, has enabled us to deliver high levels of customer satisfaction."
Mahendra Menon, Commercial Vehicles Operations Manager, Ford Middle East and Africa, said: "Transit has enjoyed continued success with more and more businesses relying on Ford Transit to get the job done for over 50 years. From refrigerator van to ambulance, premium people-carrier to cargo mover, Transit offers both unparalleled versatility, and exceptional value for money, making it a firm favourite among businesses investing in the Ford brand."
In 2019, Ford marked its 40th consecutive year as America's best-selling commercial van brand. Such a record speaks to the overwhelming popularity of Ford vans among the commercial buyers and fleets that keep businesses working, and cater to families who need a lot of seating, and adventurers who prefer homes that have wheels.
Photo Caption: Mr. Wesam Aldarawsha & Mr. Moustafa Osman
Latest News