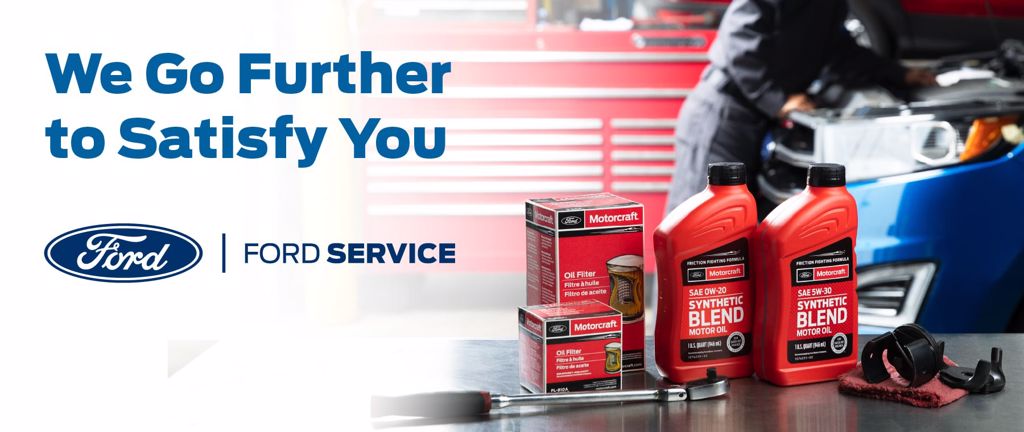 Ford Genuine Parts
Dear Customer, it is an honour for us to welcome you to the FORD and Arabian Car Marketing Company family. We congratulate you on this remarkable decision of owning a Ford.
As you are well aware, Ford is one of the world's safest, reliable and well-trusted brands. By choosing Ford you have chosen to benefit from their award-winning characteristics. The team congratulate you on making the right choice and wish you a Happy and Safe Motoring!
Ford Service Information
Your Satisfaction Matters
We are continuously going all out to bring a smile across your face. We are always open to receiving valuable feedback from you which will in turn help us serve you better. You are encouraged to convey your feedback through the below listed ways:
Through feedback form available with Service Advisor desk.
Through CVP Questionnaire to familiarise you when Ford Contacts you. This will be handed over to you by the ServiceAdvisor.
Through Telephone call after THREE days of service delivery.
Ford may keep in touch with you within a month of the service visit.
One of our Managers will contact you on going through the feedback you have given to understand and serve you better.
To reach you correctly, we may seek to know the contact number and email id of this vehicle user. We may use this to request your feedback through a web survey. If there is a change / update in your contact details, we would appreciate if you could provide the details to our Service Advisor.
Customer View Point
Through this medium, Ford Motor Company attempts to reach out to customers after their service visit using the email address provided. This gives us information about your view on the service provided.
A sample questionnaire will be supplied to you separately for your reference. This will familarise you over the Customer View Point format. You may be expected to view and offer your opinion through web enabled method.
If your concerns are not addressed to your satisfaction in any of the branch after contacting the Branch Heads, please contact:
Sampath Kumar: 99010648
Or write to [email protected]
Thank you for visiting us. Ford would like to seek your viewpoint about our service. If you are happy with our service, please rate us EXCELLENT or VERY GOOD, if you are not please contact Sampath Kumar.